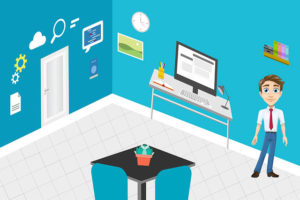 Freelance drafting service are typically hired by engineering or firms, or individual clients, to work on particular projects. These projects may take mere weeks to complete, or they may take months—it's all circumstantial. With a  freelance drafting service, you'll be able to iterate on designs much quicker. A high turnaround means you'll get more feedback from your customers throughout the design process. This helps to ensure that your customers get exactly what they envisioned in a drafting project. Freelance drafting service helps clients with one-time and ongoing project needs. Freelance drafting service include 3D modeling, 3D design, CAD drafting, 3D animation, engineering and 3D renderings, 3D industrial design, prototype design, 3D printing design, mechanical design, design, structural design, 3D interior design, and CAD landscaping design services. Millions of users, from small businesses to large enterprises, entrepreneurs to startups, use a freelance drafting service to turn their ideas into reality.
There are dozens of well-known online freelance search websites, and some even specifically designated for  drafting technicians and freelance designers. There are also plenty of online drafting communities where you can network with other drafting users and perhaps discover prospective designers. Using those networks and websites you can find the best freelancer for your job by chatting with them, viewing their portfolios, and reading their reviews from previous work. Finding your perfect match is easy. The important thing when considering hiring a freelancer drafting service is to clearly identify what you need for the project, what is the ideal person you are looking for, what are the skills or knowledge that this person should have, and understanding what the parameters for negotiation would be.
Hiring a freelance drafting service is cheaper than finding in-house solutions. It is energy, time, and resource inexpensive. In addition to cost cuts in payroll, benefits, and, taxes, you won't have to worry about upgrading existing infrastructure or keeping up with the latest technologies. Freelance drafting service offers a close personal relationship with each client, beginning with the concept design to the completion of the project and services ranging from custom residential homes, renovations, small additions to commercial projects. Projects are designed to take advantage of site topography and site orientation in order to make the best use of sunlight and prevailing breezes.
A freelance drafting service really shines when you see a sharp increase in business quickly. Some freelance CAD  designers offer turnkey designing solutions that can take a lot of the workload off of your designer. With freelance designers you'll receive multiple proposals from talented pool of freelancers within seconds. When hiring a freelancer, your project will be a priority to the freelancer who will fit the project into their schedule. One advantage to outsourcing to a freelancer is that the deadlines can be shorter compared to requesting the same task to an internal employee who must deal with other responsibilities within the company. Quick turnaround is only a byproduct of freelance drafting service general efficiency. Your outsourcing drafting company will eliminate waste in time and resources while providing you with top-notch drafting services.
If you need a freelance drafting service for a new home, remodel or other construction project, please call Alldraft Design Services.