Home Design and Drafting for Builders
Are you a builder with a client who needs a draftsperson to complete their designs? We can help! We offer designing and drafting services for builders that will work to your strengths, your timelines and your clients' needs. Alldraft Design Services provides permit and construction-ready drawings complete with elevation views, floor plan, electrical layout and foundation plan for builders. Proving to be a valuable resource in the drafting field, Alldraft Design Services extends its knowledge and experience to provide home design and drafting for builders and contractors. All of our designers are fully qualified. We hold an Open Building Design License and are fully qualified to design projects of any size.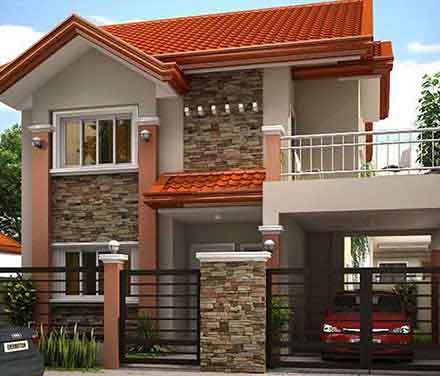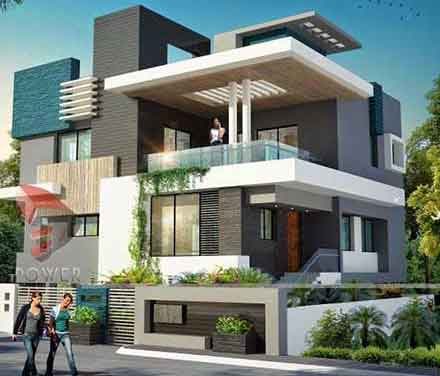 Alldraft Design Services provides custom design and drafting services to builders, contractors, and realtors in Grand Junction, CO and its surrounding areas. Locally, we specialize in design & drafting of multi-residential and commercial buildings. This would include producing all drawings necessary from conceptual to construction. Our team supports client's team by closely integrating and getting involved in each project task. Alldraft Design Services derives its strength from its extensive knowledge of building systems. We prefer to work directly with the client to keep them up to date and involved every step of the way. The crew collectively offers their expertise to the builders, in all phases of the design-build process in order to save you time and money.
The home design and drafting process is a journey full of amazing potential. Our aim is to impress and inspire you from day one and make your experience unforgettable. Whether you are a professional home builder, an individual designing their personal home and requiring house plans, or another business requiring AutoCAD or Chief Architect services, Alldraft Design Services has multiple ways to assist you. We ensure that the drawings are delivered as per the industry standards and appropriate formats & layouts as required by the client. We have a skilled and specialized home design and drafting team headed by a senior project manager and experienced draftsmen to provide innovative and highly professional drafting services to all kinds of industrial, commercial and residential industries.
We are a dynamic and innovative team who strives to provide fast and reliable services at unbeatable prices. We strive to produce quick and code-compliant building plans to meet your schedule and needs. 3D Renderings are also included which can be used by realtors and builders to easily advertise and sell homes currently under construction. In addition to providing basic drafting services at very competitive rates, our senior staff has over 20 years of technical experience and are considered specialists in their respected fields of , Structural and Civil.
We will work with you and your contractor to create the house plans that meet your requirements. Alldraft Design Services provides many drafting solutions for builders including general layout, plan, elevation and sections also detailed working drawings which include cladding detail drawings, coordinated & schematic drawings of HVAC, electrical, sanitation & piping plan, fire-edited fighting & landscape drawings, etc. Our skill as custom home builders begins in the early planning and design phase. Here we help you articulate your vision while detailing the process that lies ahead. Alldraft Design Services can meet on-site to work out the requirements for the job and work with you to make this as smooth and stress-free for you as possible! We provide drafting services for a number of builders and understand how to best support you along the way.
Our clients also benefit from our expertise with cutting edge software to provide enhanced quality customer service and deliverables. For instance, 3D modeling is used where appropriate to save time and to provide better visual feedback. We always treat every project with utmost care to understand the requirements to evaluate the estimated hours and turnaround times. We are able to create full plans to a high standard and consult with clients to ensure their standards and needs are met. Our portfolio is diverse and consistent in quality craftsmanship and original design.
We will work with you and your contractor to create the house plans that meet your requirements. Each detail is discussed to ensure maximum transparency and integrity in the finished home. Our industry leading reputation and award-winning delivery are brought to every custom home project. Alldraft Design Services will draw the site plan with appropriate setbacks, utilities and measurements ready for permitting and construction on your property. Cost varies depending on the size and complexity of the property.
We are based in Grand Junction, CO with a breadth of experience working across a huge range of different drafting projects. Our areas of expertise include residential and commercial drafting projects, from brand new designs to renovations and extensions. The crew collectively offers their expertise to the homeowner, in all phases of the design-build process in order to save you time and money. It may be a misconception that working in 3D is more time-consuming, but in our experience, the opposite is true. In addition to being a faster and more reliable design method, we can provide you, the client, with 3D PDFs of the design so that you can interact with the model yourself. At Alldraft Design Services we take deadlines seriously and are able to work with clients to ensure the construction documentation stage runs smoothly. We offer an affordable service, and provide faultless customer service and always strive to produce the highest quality work for every client that we engage with. Your happiness with the final home design is the most important objective in our efforts as designers.
For construction companies and builders, using Alldraft Design Services will provide you the in-house drafting and design department without the high expense. Our values of integrity, honesty and commitment to providing high quality products would be a great fit to your organization. Our team is well equipped with drafting and CAD standards Outsourcing CAD drafting projects help you to benefit from our comprehensive capabilities in design.