Custom Home Design and Drafting for Home Owners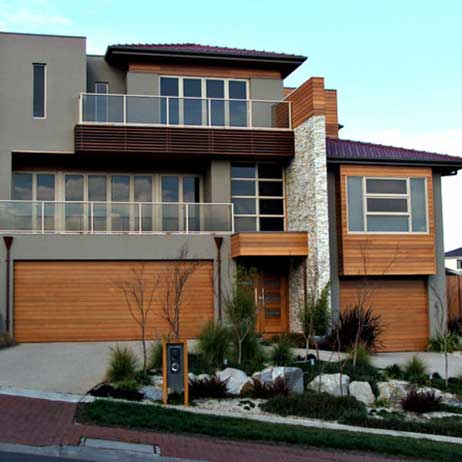 For many homeowners, it's not enough just to buy an existing home and make it their own— they'd prefer to design and create a new home from the ground up, precisely to their liking. If you're thinking it's time to consider building a custom home, it means it's time to contact Alldraft Design Services. Building your own home can be the most exciting and rewarding endeavor for anyone to undertake. And it all starts with the perfect home plan. We are here to help ensure that you get off to a perfect start! We provide our custom home design and drafting for homeowners. Our full-service design for new custom homes means we start from scratch, with your property and your ideas, to create a beautiful functional home that reflects your lifestyle. We are dedicated to making each project a success, knowing that every project done well leads to success through referrals. Alldraft Design Services specializes in custom home design for moderate to elaborate new homes, additions, and renovations. We firmly believe that experienced design in function, aesthetics, and structure is paramount to excellent residential construction.
Our designers can provide the full set of construction drawings to allow you to build the house from top to bottom. Our goal is to take our clients vision and produce code-compliant building plans used to make their dream a reality. Our custom designed plans include a foundation (most drafters charge extra), all elevations, details, and window specifications relative to your chosen manufacturer. We can provide a three dimensional virtual view of your project before you hit the ground. This process eliminates field issues by discovering any potential problems before it could cost you time and money. We can take care of that task and free you from dealing with complicated building codes and permits. We are confident that after working with us, you'll want to recommend our expertise to others. We pride ourselves on high quality work and have years of experience in drafting and building design.
Our team can customize your house plans to your exact specifications. Whether you're looking to build a new custom home, design a commercial space that works for your business or remodel an existing building, when you come to us for the job, we won't be satisfied until you are. We work closely with engineers and other professionals who provide other services such as septic system design & grading plans, structural review & approvals and land surveys.
Our in-house CAD (Computer Aid Drafting) program enables us to design and draft plans that are unique to fit each customer's budget, lot limitations, style and functionality needs. We can create a home plan from a blank page or modify one of our existing plan designs. Our complete home design approach will deliver you perfectly executed design; a product of the thorough design development that we are able to accomplish when we get to start at the very beginning with you. Once we have a good understanding of what your design goals are we'll generate several optional floor plan sketches in greater detail for your review. We believe that all our home designs need to be beautiful and functional as well as the creative reflection of how you live every day. So whether you are looking to build a new home, renovate your basement, add a new section to the existing home or convert your garage to a workshop, studio or entertainment unit, we can help you with custom design services in one convenient place. With every measurement, dimension, and detail worked to perfection, our designs reflect the accuracy and care we put into every project.
In addition to residential drafting, we also offer blueprint drafting services for commercial buildings. Whether you're planning to build a restaurant, office building or retail store, we have the tools and the team to put your vision on paper. We can handle any project, big or small, and provide homeowners with home blueprints that take all your needs into consideration. We work with homeowners who need drawings created in order to hire builders.
Benefits of Custom Home Designs
It seems obvious, but a custom home is just that, custom. It's tailored to your tastes, requirements and wishes and once it's done it's just the way you want it. Custom home designs allow families to get creative with their living spaces and ensure that the end result will meet the homeowners' needs – including unusual ones. The great thing about a custom designed home is that you get to decide the layout to maximize the space for your needs. This will keep you satisfied that everything is going according to your idea and the final product will be just perfect.
The custom home design process gives the homeowner complete control over every aspect of the house, from the size of the kitchen to the location of the bedrooms to the inclusion of unique spaces such as secret rooms, tunnels, room-sized aquariums and even basketball courts. Whether it is a large custom built wine cellar, Italian stone tiles, or basement, if you have a specific design in mind, an off-the-shelf display home by a project builder may not be able to meet all of your requirements.
Having customized landscaping included in your project can not only increase the value of the property but also make it more aesthetically pleasing to live in. You can enjoy living in your dream home knowing if you ever need to move on and sell it, your home will be sold at a premium price.
One of the most common misconceptions about custom build houses is that they are expensive. The truth is that they represent real value for money and can accommodate most budgets. Because the homeowner decides on every feature of the house, custom house plans also allow you to set your own budget – and stick to it.
Your happiness with the final home or project design is the most important objective in our efforts as residential designers.