The job of drafter is to produce extremely detailed drawings that include structural and elements for buildings such as homes, community centres, government offices, and factories. Architects and drafters work together in designing buildings and homes. They both share a passion for handling construction projects involving commercial and residential buildings and spaces. A drafter is an integral part of any design team but they require a great deal of direction and input from management in order to complete tasks. drafter typically need specialized training, which can be accomplished through a technical program that leads to a certificate or an associate's degree in drafting. drafters need to ensure that their drawings are meticulously crafted and extremely accurate because often the soundness of the structure depends on their thoroughness.
The type of work a drafter does depends on his or her area of expertise. For example, drafter produce drawings for new construction projects. They may specialize in residential or commercial buildings or in the type of material used, such as steel, timber, or reinforced concrete. drafter translate the concepts of architects to technical drawings or blueprints. While architects are also trained to make these drawings, this task is often assumed by drafters in a real world setting. Drafting technologists and technicians often work as part of a broader multidisciplinary engineering team in support of engineers, architects or industrial designers or they may work on their own. The position of a drafter is one of a skilled assistant to architects and engineers.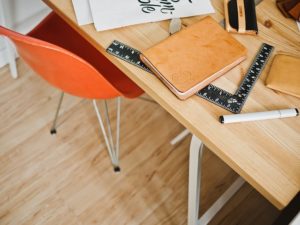 drafter use computer-aided design and drafting (CADD) software to come up with the technical specifications of the designs. In many cases, architects and engineers simply come up with rough sketches of the designs that their clients want. They then communicate these to the drafters who will take care of making the schematics. One main tasks of drafters Reproduce drawings on copy machines or trace copies of plans and drawings, using transparent paper or cloth, ink, pencil, and standard drafting instruments. drafters use their knowledge of building and construction to create very accurate drawings that are to scale. With CADD, they are also able to make three-dimensional drawings that can be incorporated into building information modeling (BIM) systems and product data management (PDM) systems.
drafters carry out technical support functions in architecture by preparing drawings and estimates to implement architects' and others' sketch plans. Aside from their responsibilities, architects and drafters also differ in the level of education they need to undertake before they can work in their fields. General responsibilities of drafters and designers typically include drawing diagrams, working with design software, making mathematical calculations and determining specific materials needed to build structural designs.
drafter give full attention to what other people are saying, taking time to understand the points being made, asking questions as appropriate, and not interrupting at inappropriate times. Represent architect on construction site, ensuring builder compliance with design specifications and advising on design corrections, under architect's supervision.