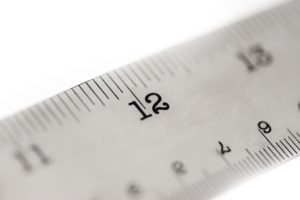 Contract drafting service is a drafting and design service provider who works on a contract basis. These services are available by the task, project or for a fixed period depending on your needs. They typically conduct this work at their premises or will work from your offices if desired. The contract drafting services, in other words,  also means that a team of dedicated CAD designer are working exclusively on clients project. This is an essential need for builders and building contractors prior to start a building project.
With extensive experience in residential and commercial projects,  Alldraft Design Services can assist with preparing high quality drawings. From plans through to details, we can assist in the full range of drawings. These contract services is a highly experienced drafting team that works to the highest of standards, and have the ability to work on projects across all engineering and manufacturing sectors. A contract is the only surefire way to protect your interests during a design job. But is it always a good decision to take this precaution? One solution is to have contracts of varying lengths – longer, more comprehensive ones for more in-depth projects, shorter and less formal ones for quicker projects.
The reality is, it's going to be easier to use contract drafting services from a third-party as opposed to hiring someone. This way, whenever you need a drawing, you can simply make a call and let the firm know exactly what it is that you need and when you need it by. With the help of low cost contract drafting services you can always get the best results in your designs.  Alldraft Design Services offers a wide range of contract drafting services which covers almost your entire CAD designing needs. With a specialty in energy efficient design, we can work with you to create the designs for your next project. We have experience in both residential and commercial design, both alterations/additions and new buildings. Therefore, Alldraft Design Services covers the most of design services and are quite capable of providing cost effective means for all of your CAD design needs.
You want to make sure that you get professional drawings. While you could hire a draftsman, they may not have a significant amount of experience. However, when you use a third party in order to obtain contract drafting service, you often are contracting an entire team. They utilize the best software and can ensure that you get exactly what you need. With contract drafting service you can be sure to get the exact results that you are looking for and our team of experts will assist you in every step as you need. They believe in 100% customer satisfaction and therefore try to put our best in our work. Our process involves the understanding the needs of clients by working closely with them and gather all the necessary information for the drafting process. With vast experience in the field they are capable of evaluating the exact needs of our clients and thereby offer our best services with the best satisfaction for our clients.
If you need a contract drafting service  for your new home, remodel or other construction project, please call Alldraft Design Services.