If you're looking for a home with plenty of room, space to work and get dirty, perhaps it's time to consider a barndominium, or barndo. Hearing the word "barndominium" can be enough to throw you into the void of confusion, especially if you're not familiar with the various types of buildings out there. Although the word was not so popular a while ago, it has started to gain some traction lately. A barndominium is just what it sounds like—a barn that has been converted into a living space. Barndominium have risen in popularity over the last couple years. Some are converted from old barns, but even if you want to build them from the scratch, the cost is still significantly low as they do not demand too much concrete. A very basic definition is that a barndominium is, in most cases, a steel building — sometimes quite large — that has room for both living quarters and a shop or garage. In some barndos, the residents even make room for their horses. As a matter of fact, these barndominium homes may not interest you at first. However, once you find out more about these unique buildings and what they have to offer, your entire concept of housing may change.
The trend of building barndominiums has become the latest real estate rage featuring incredible designs. Not only are barndominiums trendy, these custom homes are also extremely affordable. This is one of the key reasons why barndominiums are becoming so popular. This house can become a very cute building to live in, especially if you're tired of all the hustle in the big cities. Just like with anything else, you must have some idea of what's in for you if you settle for a barndominium. The building concept applied in barndominiums is similar to the one that is used in warehouses. However, barndominiums are much more than a simple warehouse. They are affordable, elegant homes with beautiful exteriors that can be decorated with intricate masonry. And, if you're worried that your home will not have all of the luxuries that you're used to, you definitely haven't researched this type of home enough. You can have virtually anything you want in your home. Today, the popularity of barndominiums has evolved into luxury homes and vacation rentals, especially in upscale rural areas with ranch land and vineyards.
One of the barndo features owners like best is the flexibility of the interior layout of their new space. Their design is open and customizable, making them fit for many purposes. Having said that, if you want to use them for restaurants, shops, bars or even community centers, you can freely do so. If your family or business grows, you can easily expand your barndominium, and since the cost of building one is so low, you can get more house for your money. There is no denying that metal barndominiums look great. There is no limit to what you can do with the basic barn structure, and for those that love the country life, a "barn" is the best way to indulge in country living.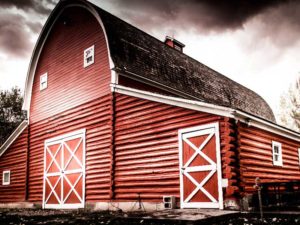 Everyone looks for durability when it comes to their home – and not only. Fortunately, barndominiums can give you what you want. Being made of metal, precisely steel, Barndominiums are able to withstand geographic disasters like earthquakes, storms, or even hurricanes, a menace that has recently become a trend. At the same time, it won't rot and will keep pests away. You can rest assured that you will enjoy this building for a while.
In numerous ways, a barndominium is the perfect combination of different architectural trends and interior designs. It offers the design customizability and cost benefits of a small house, but also the kind of space you can generally only get with a traditionally-sized house. Many barndos feature an open loft that can serve as an office or living area, and will have floor plans that typically combine the kitchen, living, and dining spaces into one large, open area. This makes cleaning and maintenance extremely easy and straightforward. Barndominiums are also perfect for homeowners who are looking for a unique and innovative living space. The barn style allows for high beam ceilings and spacious, open floor plans. If you love to entertain and host friends and family, the Barndominium is a great combination of living and event space.
Barndominiums have a lot to offer, not only to the environment but also on the financial impact of individuals. This is because they're easy to construct, cheap to maintain, and are durable. To get free quote contact Alldraft Design Drafting Services.