Are you looking to own a get-away home or you have a structure in your property that no longer functions effectively according to your use? Then you might want to consider getting Barndominium with shop. Barndominiums have grown in popularity across the country over the past couple of years. Simply put, a "Barndominium" is a fully customizable home with an attached workshop. It is as simple as that. Barndominiums are usually metal buildings with a steel frame. They were originally designed as a storage building or barn structure. Today's barndominiums are completely different and you can customize them to meet your exact lifestyle and needs. These are very affordable, energy-efficient and low maintenance homes. Barndominiums are increasingly seen as more affordable than traditional houses in rural areas, especially because of their ease of maintenance and energy efficiency. Barndominiums give a big concern for the generous space. The characteristics are implemented through high ceilings and wide-area produce excellent air circulation for the occupants. Due to the abundant amount of light and air throughout all day, barndominiums are the alternative solution for energy-saving. Today's Barndominium has become known as custom homes with large, open floor plans using any esthetics to achieve the desired look. The options are endless. The versatility of a barndominium enables you to have a barndominium with shop.
Barndominiums comes in different shapes, materials, and sizes. It is a kind of structure that includes a space for living quarters, storage area, garage, or workshop, etc. A barndominium with shop or barn home is essentially a barn or shop built in conjunction with small living quarters. Usually, the barn or shop is on the bottom floor and the living spaces are on the top floor. However, the structures can be single-story and the living space is directly attached to the barn. The beautiful thing about Barndominiums is that it is custom made. It can be built and designed from scratch to meet your specific requirements or need. If you need this structure on your rural property or farm, then you could design it in such a way that the bottom floor can be used to store your farming equipment or be your workshop and the top floor can be used your living quarters.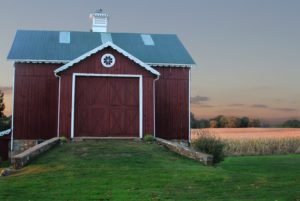 One of the primary factors that make building a barndominium with shop so attractive is its relatively low cost. The cost of building a barndominium with shop can vary as much as the design of the structure itself. In other words, it just depends. Barndominiums are less expensive and faster to construct than a house and barn separately. Barndominiums also make great weekend retreats as well as great solutions for those who find they enjoy living simply. Since a barndominium is a combo of living and workspace, you'll have plenty of space for both. Imagine no commute times, no traffic, more available time for you. Save money on gas, lessen the stress on you and your vehicles by driving less. Secondly, it has a low maintenance requirement. You don't need to invest so much to make it beautiful. Thirdly, you no longer have to pay a heartbreaking premium, as it has a low tax and insurance cost attached to it. Fourthly, it is custom designed just for you. There is flexibility in how to use the available space as it is a house with multiple uses.
When it comes to planning a barndominium you want to consider the square footage of the residence, number of bed and bathrooms, storage and size of the shop or barn. When planning the shop space determine what you will be utilizing the shop for and then increase the square footage. Most barndos have the luxury of having plenty of storage space above the residence accessed from within the shop or barn area. Barndominiums can be constructed as a steel or wood building. They usually have metal roofs and look traditionally like a barn. They can also be constructed from kits.
If you are going to build a barndominium with shop, you need to design it first. To design perfect barndominium with shop contact Alldraft Design Drafting. At Alldraft we can custom design a set of plans just to fit your needs. Our team can take a rough sketch and turn it into a set of plans created for your needs. The plans will include an elevation, floor plan and electrical. When you take advantage of our full-service barndominium design and construction services, you don't have to worry about the details. Our job is to reduce or remove, the stresses normally associated with home buying and building.