You may be new to the barndominium designs, but this pretty and practical home style is gaining in popularity. Barndomimium derives from two words, namely barn and condominium. A barn is used to be a place for people to keep their harvest. But now, people can build the barn as their home. Barndominiums have grown in popularity across the country over the past couple of years. Simply put, a "Barndominium" is a fully customizable home with an attached workshop. It is as simple as that. It acts as a dual-purpose building, providing shop, work, or storage areas large enough for boats and recreational vehicles as well as customized living space. The term barndominium covers a huge range of residential styles, from a small weekend cabin to a modern and sophisticated country estate. Today, the popularity of barndominium homes has evolved into luxury homes and vacation rentals, especially in upscale rural areas with ranch land and vineyards. These are truly multi-functional buildings that many people choose to use these as workshops, entertainment areas, meeting areas and so forth. Currently, it works as the destination for those who live in the urban areas. When they want a weekend getaway, they usually stay in their barndominium. However, the barn was normally used to store harvest and large livestock based on American history.
The building concept applied in barndominium designs is similar to the one that is used in warehouses. However, barndominium designs are much more than a simple warehouse. They are affordable, elegant homes with beautiful exteriors that can be decorated with intricate masonry. These buildings are often a match for people who primarily live in urban or suburban areas, but have property in rural locations. They're also a popular option for couples and families just looking to downsize.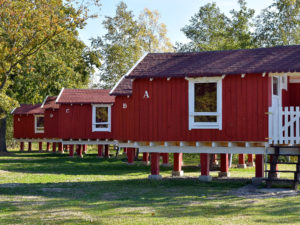 If you want to try a different sensation in your house or if you are under budgetary or time constraints, a barndominium design could be an effective option. And, you don't need to use your barndominium for just a home. It is up to you to choose what you want to do with your new domicile, but if you do want to make these into a home, know that they will be beautiful inside and out. Barndominium are usually built as a vacation home or weekend retreat, but can be used as main living quarters as well as an event space. If you thought that barns are only home to horses and cows and such, think again. Barndos are also perfect for homeowners who are looking for a unique and innovative living space. The barn style allows for high beam ceilings and spacious, open floor plans. If you love to entertain and host friends and family, the barndo is a great combination of living and event space. Open barn home floor plans also make for easy cleaning and maintenance.
One of the major reasons for the surge in popularity of this type of barndominium designs is that they are typically more cost effective to build, and can be built faster than two separate home and barn structures. In numerous ways, a barndominium designs is the perfect combination of different architectural trends and interior designs. Barndominiums can be made with steel frames or wooden frames. They are typically designed with an open floor plan and barn-like features including sliding barn doors, rustic wooden staircases, and large ceiling beams. Another great benefit of barndominium design is how you can increase the available space when you really need it. Basically, it makes it possible for you to add some walls to the space thanks to its design, or you can leave it open if that is what you want.
As they are gaining more popularity by the day, many people are seeing the potential of barndominium designs and decide to invest in them too. There are many benefits associated with these buildings, so you should give them a try. No matter how you plan to use your structure, Alldraft Design Drafting can design something to meet your every need. Designing custom barndominium design plans from scratch may seem like a daunting task, but our in-house design team will work with you every step of the way to ensure your needs are met. If you can dream it, we can design it together. After we have partnered together and have plans for the home of your dreams, our highly trained team gets to work to put it together on your site. Call us today and let's start talking about how we can get your barndominium designed.