A barn house can be defined as a house built in the style of a barn or a converted barn as a house. The barn house is a classic or old-fashioned type of barn. Many considered it as one of the most beautiful and attractive types of barns. Its popularity never decreases among home buyers. In fact building, this type of house is very in demand nowadays. Barn homes don't smell like hay and horses, even if it looks exactly like a barn on the outside. You'll get all the comforts of home with high ceilings, open living spaces and the opportunity for all the creativity you can muster. Most barn houses are built using durable timber frame techniques and/or the reliable method of post-and-beam construction. Buildings designed in this manner are constructed for the long haul, as a well-made post-and-beam barn home will stay standing for generations to come. The most common features that you can see for this barn are its attractiveness, sophistication, and elegance. When you observe the exterior of the house, it appears pristine but when you get inside it is a combination of both classic and modern. Certainly, you will feel the warmth and welcoming atmosphere for this type of house.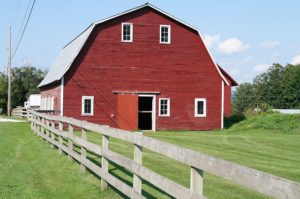 An old barn is not typically what one would imagine as a cozy family dream house, but you would be quite surprised to see how incredible these transformations can be. There are lots of old barns that have been transformed into private single-family homes. For those who want to convert a barn as a house, there is the undoubted potential to create a unique one-off home that already comes packed with character, and will leave the homeowner with a building that is larger in volume and scale than one might have otherwise achieved. The good thing about the barn house is that you can go either simple or complex design. Decide wisely when choosing the design of a barn. When you are aiming for simplicity, simple design is good for you. This is what best represents your individuality. On the other hand, when you longed for a sophisticated and innovative barn house, complex design suits you well. The structure will show how stylish you are as an individual. The combination of ultra-modern interiors and traditional exteriors provide a wonderful juxtaposition of comfort and history.
When you convert a barn as a house, you can make the interior spaces of the house look how you want. Post-frame homes don't require load-bearing walls, the living quarters are a blank slate. A successful conversion will be a sympathetic transformation, reflecting the building's heritage and former purpose, with the interior offering the perfect mix of dramatic, double-height open-plan spaces and cozier areas for much-needed privacy. You can find floor plans to fit any lifestyle or need. Pole building homes are incredibly versatile. The barn homes can be as warm and inviting or as modern and sleek as you want. The design ideas are pretty much endless. The easiest barn conversions are the ones when the barn is well built and sturdy. You can leave the classic barn shape intact while you insulate and waterproof the outside. It saves on materials and gives you the most farmhouse looking barn you could hope for.
The conversion of a barn as a house is the same as the other barns constructed. Materials used are most likely the same as materials used for other types of barns. If you know about converting a barn before there is no doubt you can convert a barn as a house. Otherwise, you can always consult professional carpenters if you are not good at constructing a barn and if possible let them do it to be sure. Whether you are building from scratch or converting an existing barn as a house, the structures are quite easy to build and the process can take just a short period of time to be completed. Some of them come in pre-fabricated kits and this simplifies and accelerates the construction process.
Given the strict planning rules limiting the building of new dwellings in the countryside, converting a barn as a house is becoming more popular for those looking to move to the country. If you plan to convert or build a barn home contact Alldraft Design Drafting. Alldraft Design Drafting is a nationwide home design company with experience designing custom barn homes across the United States. Our Barn homes are as flexible in design as their owners are in imagination. When you get started with us, you will be able to work with one of our talented design teams at Alldraft to develop the perfect barn home for you.